Smart City Technologies Available for IoT Conduit Evaluation
Below is an ever-changing list of IoT-enabled technologies that the IoT Conduit can support in small Smart City pilot prototypes with your Industry or Community Partner Fee of $10K. These technologies have the promise of positively impacting local water quality, energy and traffic; can be supported by the IoT Conduit facilities and / or network and have shown potential for meeting local Smart City goals. Pilot prototypes are small, scoped pilots designed to 'kick the tires' of emerging technologies and provide constructive feedback for smoother future implementations.
Your Partner Fee is evenly distributed between tech and support. Half goes to the Technology Partner so they don't have to lose money on their pilot prototype and the other half pays for 1-year of services at the IoT Conduit including facilities to host their pilot prototype, local tech support, collaborative web tools for near real-time project status and concise evaluation reports at the end of the 3 months and 1 year.
The key to innovation is not only successful implementations, but the ability to fail AND to learn from the failure. While the IoT Conduit cannot fully endorse these companies as they have only passed our initial screening process, we can offer local support for a well-scoped pilot prototypes for engaged stakeholders and a solid evaluation at the conclusion of the pilot prototype.
Support a Startup Effort - How can they help me?

InfiSense brings data monitoring and collection to building energy management, providing cutting edge expertise in LoRaWAN technology for real-time sensing and allowing users to drive down data collection and analysis costs. For more information, see their website https://www.infisense.com/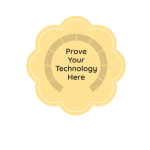 Coming Soon
Looking for new ways to accelerate cleaning Lake Champlain. Step 1 is monitoring. You can't manage what you don't measure.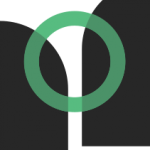 Numina provides monitoring of street level activity including pedestrians, bicycles, cars (SUVs, sedans, etc), busses, freight trucks, wheel chairs, scooters, and motorcycles, at up to a 15 minute resolution. AI within the device classifies each mode of transportation without the need to stream video, providing "Intelligence without Surveillance." This software can improve traffic studies with better monitoring. For more information, see their website: https://numina.co/

EVmatch is a peer-to-peer EV charging app that allows easy monetization for Charger owners. Users can book times to charge their car and owners can easily set rates and discounts. For more information, see their website https://www.evmatch.com/
Open Sourced Platforms - Can one work for me?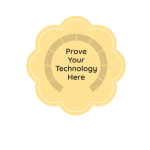 Coming Soon
Updates on open sourced energy platforms will be added as we grow out partnerships.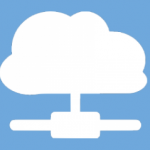 Open Storm is an open-source, hardware and software platform to utilize sensor data to improve stormwater overflow in cities around the country. It has been used to monitor pollutants in bodies of water as well as stream flow and divert water from flooded areas to less flooded areas. For more information, see their website: http://open-storm.org/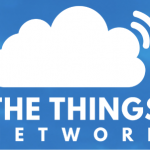 LoRaWAN is an emerging wireless IoT technology which promises to enable ubiquitous networks of low-power, low-cost sensing devices to be brought online cost-effectively. It allows for near-real time water quality measurements for validation and better data collection rates. For more information, see their website: https://www.thethingsnetwork.org/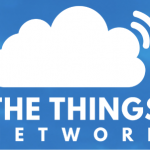 Continuing work started by UVM Barrett Scholar, Ben Schorn, the IoT Conduit has the capacity to install 3 traffic monitors using an Arduino and sensor connected to The Things Network. This technology utilizes low cost LoRaWAN for near real-time measurements and better data collection. For more information about The Things Network, see their website: https://www.thethingsnetwork.org/