Professional Partners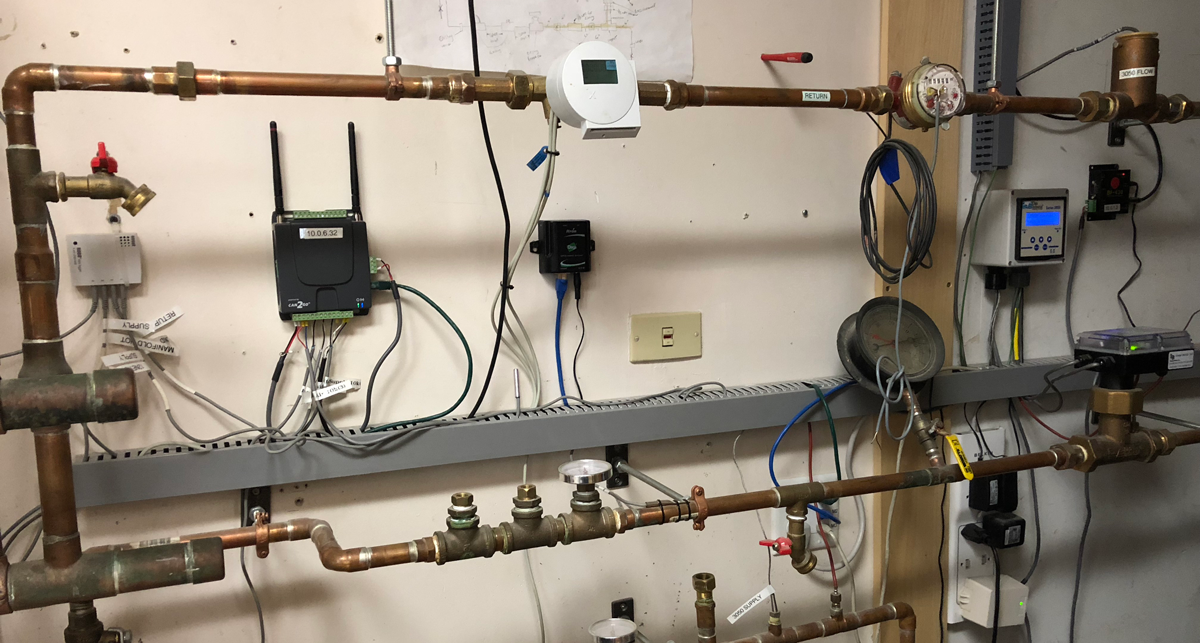 A Centralized Hub for IoT Professionals to Stay Current and Connected
If you are a technology professional wanting to stay in the loop of the evolving IoT landscape, get more experience in new tech while doing public good, and maybe even making a couple extra bucks on the side, you may want to be an IoT Professional Partner. 
Keep up to date with emerging technologies while making local impact
Clearinghouse of IoT funding opportunities with sustainability-related goals
Access to IoT Conduit Lab
First-hand support with climate-tech pilot testing projects
The IoT Conduit enables Technology, Community and Industry partners to hire vetted professionals for technical IoT services.  Professional Partners have access to not only IoT technology, but also the people and organizations looking to contract domain experts and provide an opportunity to work on projects with shared interests. 
Professional Partners are expected to volunteer their services
for their membership in the IoT Conduit Professional Partner Program
 while learning. This work not only helps Vermont meet its environmental goals through better open data, but also helps build a portfolio to show to Industry Partners.  Current IoT Conduit public good projects include LoRaWAN Wireless Sensor Network, groundwater quality monitoring, traffic, energy sub-metering, wildlife corridor and storm-water mitigation applications. We are also open to your own smart city application.
Membership in the IoT Conduit requires $2K per year in bartered services at the market rate for the services provided for internal (non-sponsored) projects. This gives you access to other professionals working on projects with shared interests and helps lower the expenses of maintaining the IoT Conduit Professional Services Hub. 
The IoT Partnership includes, but is not limited to:
Professional development opportunities: access to projects and professional help in your field

Exclusive networking events through our partners community

Hands-on work on sustainability-related goals with a local impact
Promotion via website and newsletters

Access to IoT Conduit Lab
In exchange, the IoT Conduit needs your expertise in a variety of Smart City initiative projects. You will be expected to:
Volunteer service focused on furthering the IoT Conduit missions and partner pilot testing in your field for approximately 20 hours / year
Help IoT Conduit stay current with skill sets and improve Burlington's environmental stewardship

Forecast, LLC
Keith Epstein
Expertise includes mechanical design engineering, 3D CAD, data analysis, manufacturing, electronics prototyping, sensor (accelerometer) design and applications, and renewable energy and efficiency experience including Infiswift IoT demos.

Smart Resource Labs, LLC
John Thompson-Figueroa
13 Years in Renewable Energy, specifically Solar PV Generation and Energy Usage Monitoring. 9 years in Biomedical Research, specifically experimental apparatus design, data acquisition and digital imaging.

Smart Resource Labs, LLC
AJ Rossman
Solving the 'Earth to Cloud' data problem. Expertise in adding technology to existing infrastructure including scalable submetering solutions, microgrid assessment tools, PV performance reports, kiosk displays, and data efficacy evaluation.

Ben Fowler Consulting
Benjamin Fowler
VT licensed HVAC engineer. Experience with design and operation of HVAC systems and HVAC controls. Commissioning and retrocommissioning in commercial buildings and experience with IoT companies like Infisense.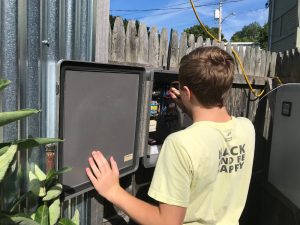 Seth Rossman
3+ years experience in building, deploying, and debugging headless IoT data-collection systems. Expertise in Python, HTML, CSS, JavaScript, C/C++ (Arduino), and LoRaWAN alongside basic electrical engineering knowledge.

StreamLogic
Scott Thibault
Specializing in Edge Computing. Expertise in low-power computer vision, audio and sensor data processing, microcontroller and FPGA development, and machine learning at the edge. Nicole Price
Completed a two year apprenticeship with the IoT Conduit from 2020 - 2022 and continues to lend expertise in marketing campaigns, outreach strategies, digital media, and general coordination of IoT initiatives.