Energy Program for Innovation Clusters (EPIC) Prize Round 2 - Submissions due October 25th!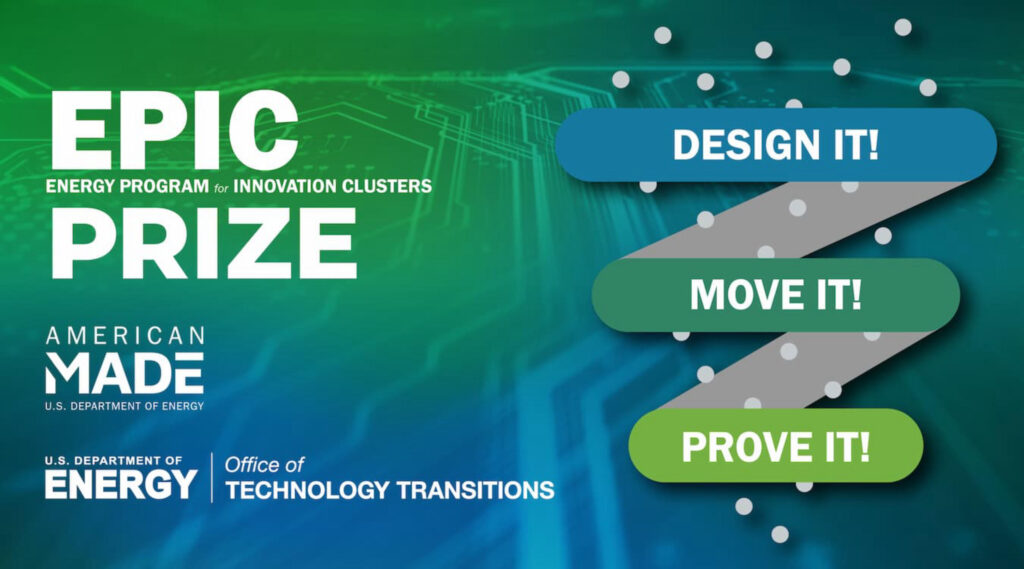 The American-Made Challenges, funded by the US Department of Energy, has recently announced the launch of EPIC Round 2! This $4 million prize was designed for the nation's most innovative energy incubators to help support energy startups and entrepreneurs. The EPIC Prize, sponsored by US Department of Energy Office of Technology Transitions (OTT), serves to provide "capital to enable creative, forward-thinking organizations … to allow these groups to think more expansively about the role of incubators in the broader regional innovation and entrepreneurial ecosystem." Within the incubator program, there are 3 stages: Design it! Move it! and Prove it!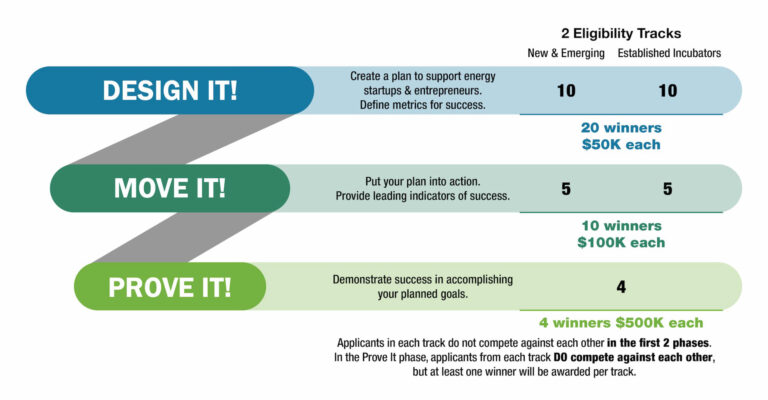 The Design it! contest opened on August 2nd, 2022 and is open to private organizations, nonfederal government entities, and academic institutions that meet all eligibility requirements. Teams must submit a 90-second video, 4 written responses outlining your idea, and a two-page technical assistance request by 5pm EST October 25th, 2022. 
The IoT Conduit has served as a Connector, who recruits, mentors, and empowers talented participants in a similar competition, the Solar Prize. We have partnered with several teams over the last 3 rounds of the competition, with one even being selected as one of the 10 teams to advance to the final round of the competition. We were recognized as a Gold Connector in 2020 for our work done to promote the competition and recruit local competitors, as we believe Vermont should be a recognized leader in solar innovation!
With Round 2 officially open, we are seeking teams to partner with. The IoT Conduit can offer diverse industry expertise and a distributed energy testbed site for any competitor looking to explore their innovative idea with experienced professionals. Don't hesitate to reach out to set up a consultation meeting with us – we're all ears.