City-wide Low Power IoT Sensor Network
Purpose: Provide city-wide coverage for ubiquitous low-cost environmental sensors that can live on batteries in the cold for over a year.
Technologies Used: LoRa radios, MQTT
Status: Designed and prototyped. Part-time contractor work began 6/1/2018 and will be completed by the end of 2018. 
Member Supporters: UVM Office of VP of Research, Cambrian Rise
Maker: Dr. Dryver Huston, UVM
Purpose: Test the accuracy of new low-cost, non-invasive sensors for monitoring stormwater collection efforts in an urban, waterfront setting.
Technologies Used: Ground penetrating radios, Arduinos, LoRaWAN
Status: Project in design, expected to be complete by October 1, 2018. 
Member Supporters: UVM Office of VP of Research
IoT Plant Watering using Soil Moisture Sensor
Purpose: Send a text message notification when soil water content is too low and plant watering is required. 
Technologies Used: ESP8266, IFTT webserver, SMS, WiFI, soil moisture sensor, relay
Status: In installation phase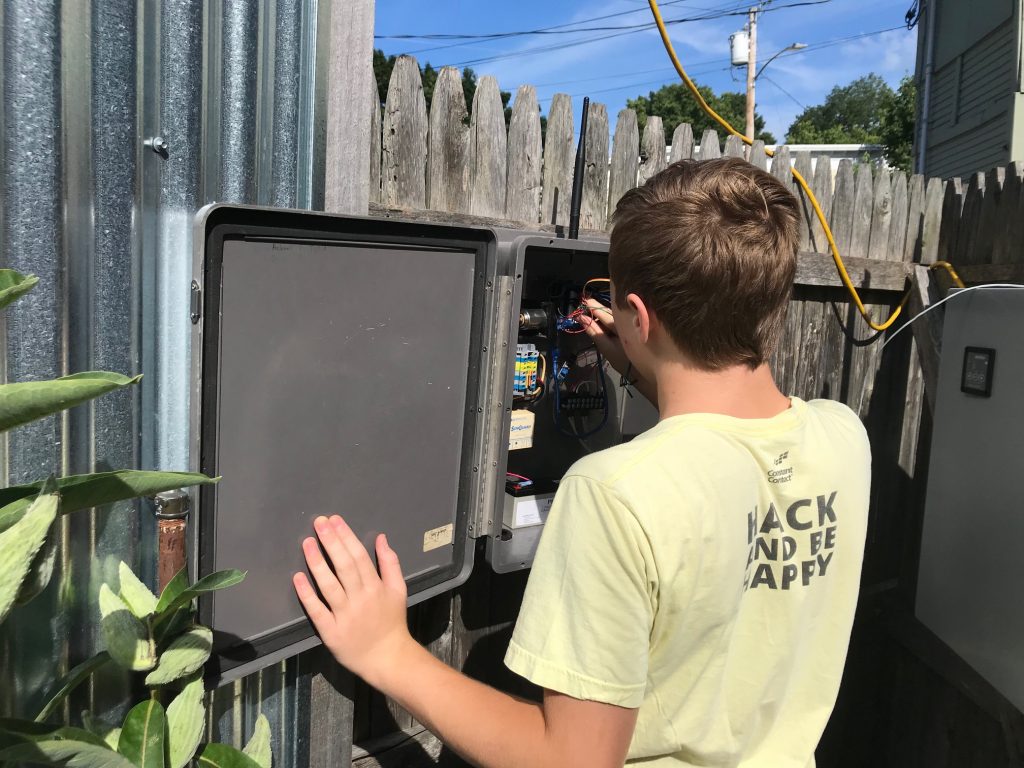 Maker: Code for BTV volunteers and VT IoT Conduit Partnership
Purpose: Bring transparency into what is going into Lake Champlain's water to determine if it is suitable to swim.
Technologies Used: LoRaWAN, Python
Status: In planning stages

Purpose: Make over 20 Internet-connected technologies interoperable using an IoT architecture.
Status: Design and partial integration